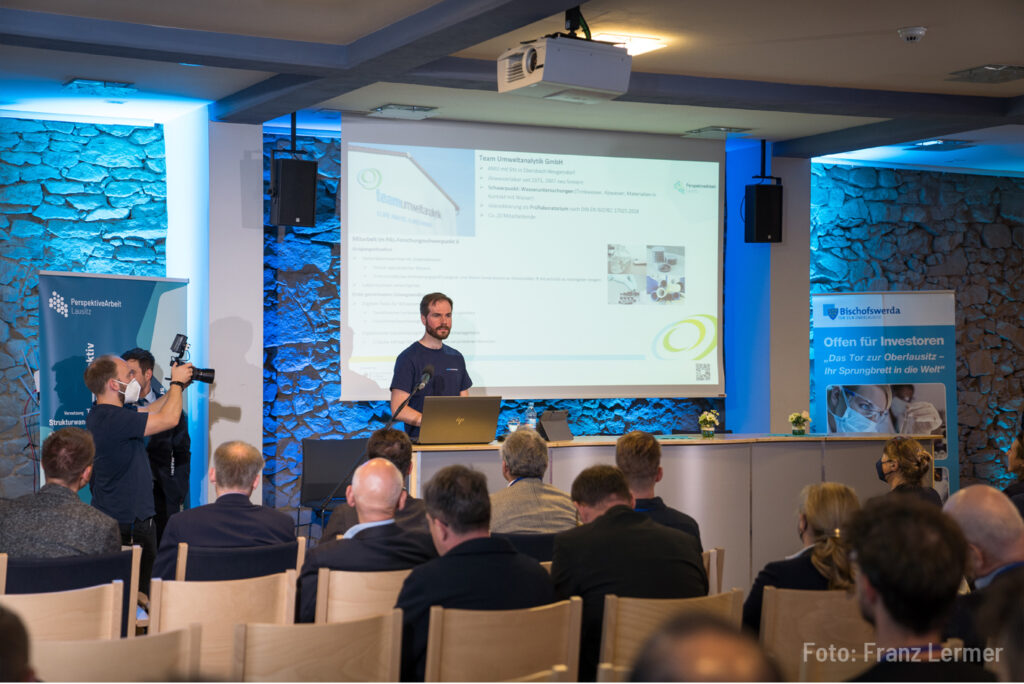 On 07.07.2022, the transfer event of the research association "Perspektive Arbeit Lausitz (PAL)" took place in Bischofswerda. There, company representatives were able to talk to those involved from science and practice and discuss the potential of data-supported assistance systems for the future of work.
As a partner of the PAL consortium, we also presented ourselves with a booth. We were also able to present our focus within the project in a short pitch. Here, the focus is primarily on the development of digital tools that facilitate knowledge management in the company, as well as the digitalisation of laboratory routines and processes in general.
The BMBF-funded research project " Perspektive Arbeit Lausitz (PAL)", with the participation of four universities together with 23 companies and associations from Saxony and Brandenburg, is looking for ways to make work more effective and, above all, more attractive with the support of artificial intelligence. PAL encompasses a broad spectrum of competences from labour science, computer science and production technology in order to find a holistic approach that takes into account regional conditions and company-specific issues. In this way, artificial intelligence can be profitably integrated into company processes and implemented with the participation of employees. In this way, the demographic and industrial structural change in Lusatia can be actively shaped.